(shhhhhh.... a baby is sleeping....)
I must type quietly because I am baby sitting for my friend Renee, and my blog time is sure to only last as long as Jayden stays asleep.
I am very sad at my
lackadaisical blogging
of late, but I hope to get back in the swing of things before the holiday season is completely over. My etsy shop took a bit of a break, too, for me to take stock (literally) and focus on a few other endeavors. Let's just say that applying/interviewing for jobs is itself a part time job for me right now...
San Diego was so good and relaxing, a perfect weekend away (many thanks to
bethany
for covering for me while I was away!!!). I can't wait to show you pictures of the mission, coronado, and my new favourite-
little italy!
I wish I could go back this Saturday for that amazing coffee and a trip around the farmer's market. Ah, city life. How I crave thee.
Today I am going to do another mash up of some fall-inspired items. Thanksgiving, to be exact. I have come across some nifty items for gifts and decor and thought I'd share. First off, the succulent wreath:
vivaterra.com
I've now seen this in three different magazines/blogs in a week, so I think I'm a little behind the times, but aren't these just adorable? Something to love about living in the desert; I could keep this thing alive long after other front stoops are frostbitten and wet.
Next up, simple floral arrangements inspired by nature...
(also known as 'tara loves ginko leaves in any form')
hgtv blog
Over the mantle, while you read Dickens by the fire...
(hint: go visit vivaterra.com for great green gifts. As a thank-you, buy me

these

,

in grey)
If you are like me and sadly lacking a fireplace, you could always use candlelight from
Cire Trudon
:
(warning: Customers who purchased this candle also bought a
Rolls Royce for their summer home, but we can drool, right?)
On the table, inexpensive wine decanters. I just read somewhere that it's a trick for serving wine in a sophisticated way, if you are not able to break open your vertical collection of Screaming Eagle (pshh)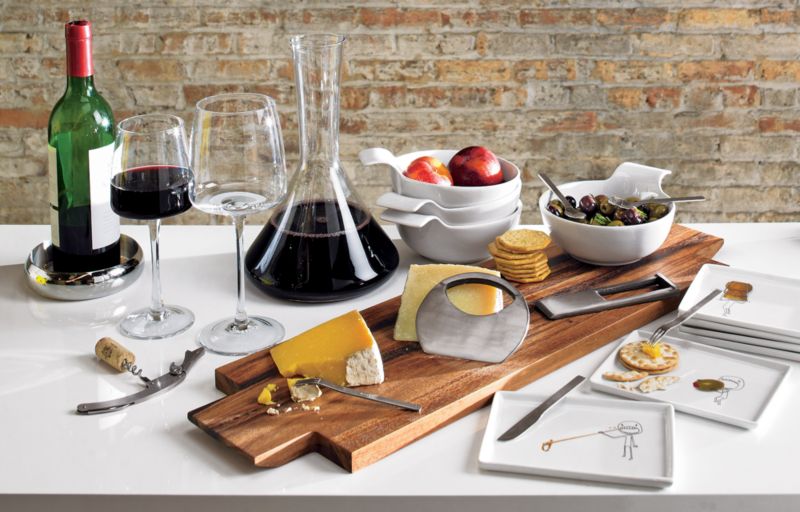 cb2.com
After you buy all those sought-after gifts, why wrap them in boring, bulk wrapping paper? Why not let the gift wrap be as unique as the gift inside?
(I bought another Cavallini paper in San Diego,
totally different in design, and I have great ideas for it...)
I realize all but the top photo are non-etsian, so that must mean I need to do some
etsy gift guide
friday favouites in the near future...
What's on your docket for this weekend? Me? Reading a good book, training for a turkey day 5K, getting caught up on my bookkeeping (
crickets chirping
)...
Whatever you do to unwind,
enjoy!